Data collection for VETSA 2 (the second wave of collection) is winding down.  We saw our first twins for VETSA 2 in October of 2009 and expect to see the last twins in February of 2012.
Plans are under way for VETSA 3 and we look forward to seeing all of our twins again.  We are extremely grateful to all those who have agreed to participate in the study!  We are proud to have twins from all across the country come to Boston and San Diego: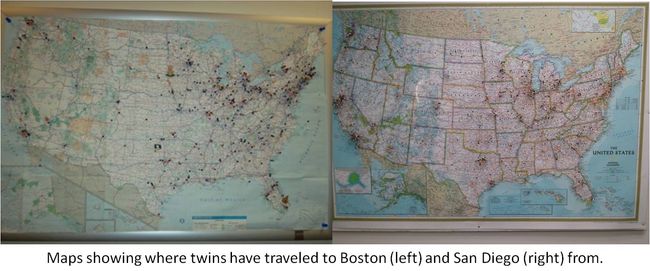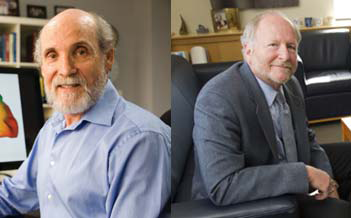 Pictured above: Principal Investigators of the VETSA, Dr. William Kremen (left) at the University of California, San Diego and Dr. Michael Lyons (right) at Boston University.
Find out more about Drs. Kremen and Lyons from the VET Registry newsletter: Newsletter 2012
We've presented findings from VETSA at many conferences and had numerous publications.  Be sure to check out the work we've been doing with your help!  Visit the VETSA in Press page and click on 'Conferences' to find lists and abstracts of topics presented.  You can find a list of our publications by clicking 'Publications.'